Gartner: Innovation Insight for Extended Detection and Response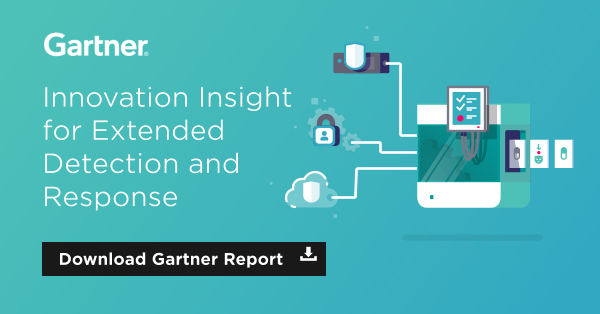 As XDR has become a buzzword in the cybersecurity world recently, end users are keen to know more about how XDR products can help solve the multiple challenges they are facing today:
Challenge 1: Over time MSSPs have acquired more and more best-of-breed point products that may not integrate well or at all, resulting in inefficiency and high cost of operations, which impacts margins.
Challenge 2: Security operations managers are always looking to reduce operational complexity while improving their detection and response capability across multiple technologies. This has been elusive when it comes to operating technologies across different attack surfaces.
Is XDR the solution to the above?
Find out answers in Gartner's analyst report Innovation Insight for Extended Detection and Response regarding XDR's capabilities, advantages, and things to consider before adopting one XDR solution.
We hope you enjoy reading this research. If you are interested in discussing XDR, feel free to contact us.
Kindly note that our offer for a complimentary copy of the Gartner Innovation Insight for Extended Detection and Response has finished.
EclecticIQ's Vision
EclecticIQ foresees that the adoption of Extended Detection & Response (XDR) technologies in the market will be heavily influenced by their intelligence-led threat hunting capabilities.
With the recent joining of forces with PolyLogyx, we are bringing onboard the capabilities to re-imagine detection, hunting and response to sophisticated threats in the context of multiple attack surfaces, with a focus on open architecture.
We share a common vision with Gartner that the next generation of detection and response capabilities coming from XDR will help solve the challenges faced by SOCs of too many silos in their technology stack.
Get ready for the changes coming up in the security market.
Download Analyst Report
Please fill in your details below to receive an email that contains a link to download this Analyst Report.