July 6, 2017 – AMSTERDAM – Freddy Dezeure, a pioneer in cyber threat intelligence (CTI) and former head of the European Union Computer Emergency Response Team (CERT-EU), has joined the Board of Directors for EclecticIQ, an industry-leading cyber threat intelligence technology provider.
As head of CERT-EU from 2011 to 2017, Mr. Dezeure was responsible for launching CERT-EU and developing it into a highly-efficient and well-respected organization. By accumulating unique knowledge of Advanced Persistent Threats and countermeasures, CERT-EU made demonstrable improvements in the mitigation of cyber risk for more than 100,000 users across 60+ EU-level governmental entities located in the 28 Member States.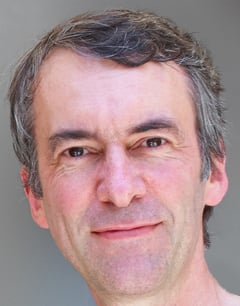 Mr. Freddy Dezeure
Previously. Mr. Dezeure has participated as a member in organizations including Europol's European Cyber Crime Center, Belgian Cyber Security Coalition, Global Cyber Alliance, FI-ISAC (for Europe's financial sector), EA-ISAC (for Europe's aviation sector), and several private trust groups.
As a highly sought-after speaker in international and private conferences, Mr. Dezeure recently delivered the keynote address at the Lex Mundi Summit in Amsterdam and at the DFRWS EU/IMF Conference in Lake Constance, Germany. In September 2016, Mr. Dezeure was conference chair for OASIS Borderless Cyber Europe in Brussels.
"We are thrilled to have Freddy Dezeure as a board member," says Joep Gommers, CEO of EclecticIQ. "We've long looked up to him as a leader in the field of threat intelligence and admired his vision and tenacity. His unparalleled network and expertise makes him an incredible resource for EclecticIQ as we continue to help our clients to build threat intelligence practices that create business value."
About EclecticIQ
EclecticIQ helps organizations to turn cyber threat intelligence into business value through products built for cyber security professionals in threat intelligence, threat hunting, SOC, and Incident Response.
EclecticIQ Platform is the analyst-centric threat intelligence platform based on STIX/TAXII that meet the full spectrum of intelligence needs.
EclecticIQ Fusion Center enables the acquisition of thematic bundles of cyber threat intelligence from leading suppliers with a single contract.
The company won Deloitte's Technology FAST50 Rising Star Award for "Most Disruptive Innovator." EclecticIQ is headquartered in Amsterdam, The Netherlands.
More info: www.eclecticiq.com