1 October 2018 – Amsterdam, the Netherlands – EclecticIQ, which empowers cyber defenses with Threat Intelligence, today announced at FS-ISAC European Summit the availability of EclecticIQ Fusion Center Intelligence Bundles. After having set a new industry standard with the introduction of EclecticIQ Fusion Center in 2017, the company has released a set of five thematic Intelligence Bundles that further maximize the business value of Cyber Threat Intelligence.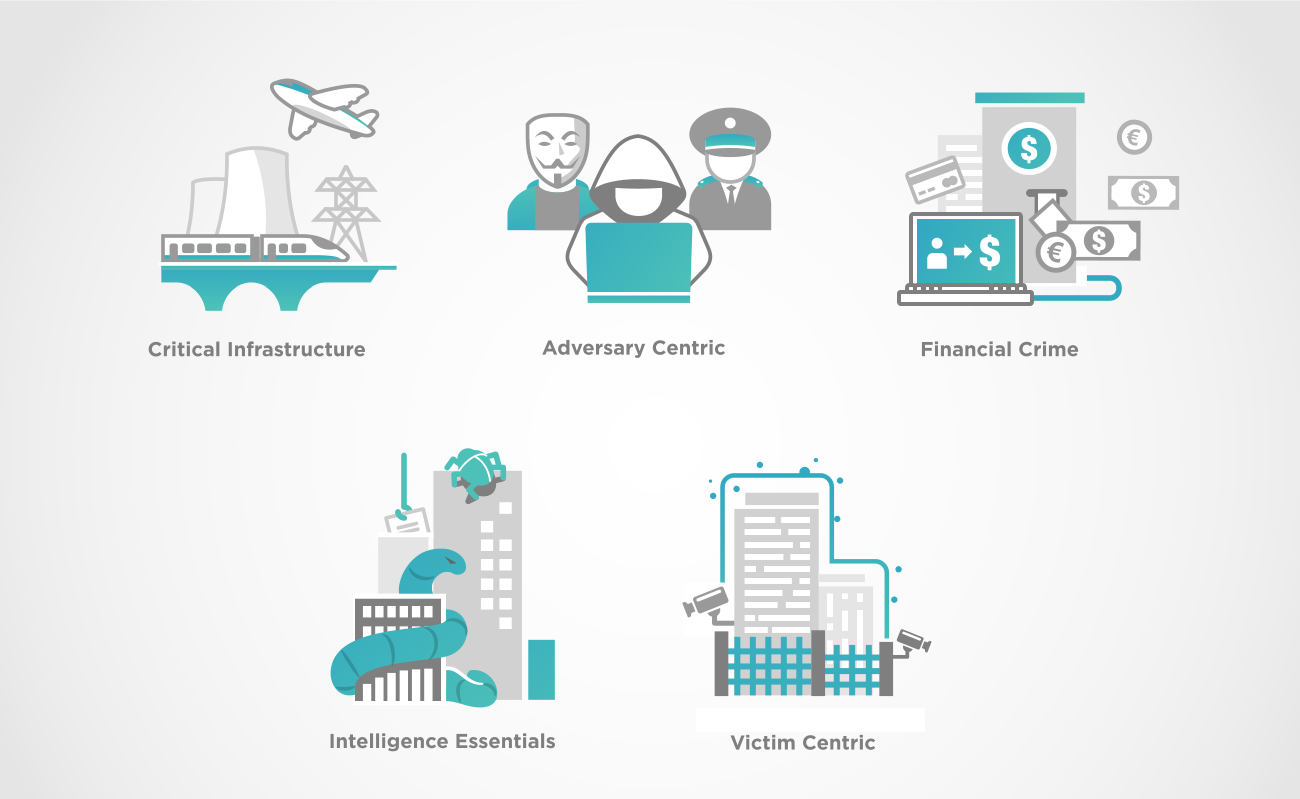 With attack surfaces skyrocketing and a rapidly growing amount of the many different sources of intel data, it has become close to impossible to manually manage incoming threat information. EclecticIQ recognized early that the fusion of different sources is a pre-requisite for any efficient analysis and relevant courses of action. EclecticIQ Fusion Center Intelligence Bundles help cut through the noise by bringing actionable intelligence to match any organizations security needs.
Each Intelligence Bundle supports a specific threat requirement. Customers receive a single consolidated structured intelligence feed that is STIX compatible.
Jumpstart your Threat Intelligence practice with this bundle that covers for all core threats including Techniques, Tactics and Procedures (TTPs), such as Malware, Tools and Attack Patterns, Campaigns, Intrusion Sets and Threat Actors for a network of any size.
Prioritize your security efforts based on the adversaries most likely to affect your organization.
Provides you with actionable intelligence associated with data breaches of specific organizations or targeting against specific regions of interest.
Delivers specific threat intelligence including ICS-tailored malware and TTP related to your operational technology and supply chain.
Supports risk management of financial service organizations information on industry specific threats.
In the first step of our approach, our Fusion Center analysts, with their extensive and diverse industry knowledge, work with customers to achieve the most optimal result, which includes matching the customer's needs to relevant sources and taking into account their budgetary constraints.
"No matter whether you have a Threat Intelligence practice in place or are in the process of establishing one, freeing up your analysts needs to be a priority, so that they can focus on what matters", said Chris O'Brien, Director Intelligence Operations. "With our new Fusion Center Intelligence Bundles, we manage over 50 intelligence sources on a client's behalf. Not only does this include covering deduplication, normalization and merging of different feeds into on single point of ingest, we also enhance the data to turn it into actionable intelligence."
Depending on how you want to consume the intelligence, you can select one or multiple options with the Intelligence Bundles, consisting of Structured Intelligence and Machine-readable Blacklists – both available hourly – and Intelligence Reports in the form of emailed daily digests and in-depth reports.
Why not see how you can benefit with a free trial of EclecticIQ Fusion Center Intelligence Essentials? For more information about the other Intelligence Bundles, contact your EclecticIQ sales representative.
About EclecticIQ
EclecticIQ enables intelligence-powered cyber security for government organizations and commercial enterprise. We develop analyst-centric products and services that align our clients' cyber security focus with their threat reality. The result is intelligence-led security, improved detection and prevention, and cost-efficient security investments.
Our solutions are built specifically for analysts across all intelligence-led security practices such as threat investigation, and threat hunting, as well as incident response efforts. And we tightly integrated our solutions with our customers' IT security controls and systems.
EclecticIQ operates globally with offices in Europe, United Kingdom, and North-America, and via certified value-add partners.
Learn more at www.eclecticiq.com