For CTI Teams
Provide your CTI team with the automation, performance, flexibility, and integrations needed with our range of analyst-centric products and services.
Challenge
Your analysts face tough challenges in meeting the organization's requirements for cyberthreat intelligence (CTI): compensating for a perpetual shortage of talent and triaging a non-stop stream of low-level indicators of compromise (IOCs).
The staff shortage means your team is barely able to meet productivity goals and working primarily with IOCs rarely leads to a broader understanding of the threat model. Even when it does, simple open source and home-grown tools limit your ability to collaborate and share threat intelligence with internal groups (e.g., SOC, IR) and external suppliers, partners, and customers, and constituents.
It's also problematic to rely on feed marketplaces for better intelligence sources. Normalizing, deduplicating, sorting, and tagging intelligence from these external feeds consumes even more of your analysts' limited time and distracts them from conducting CTI investigations.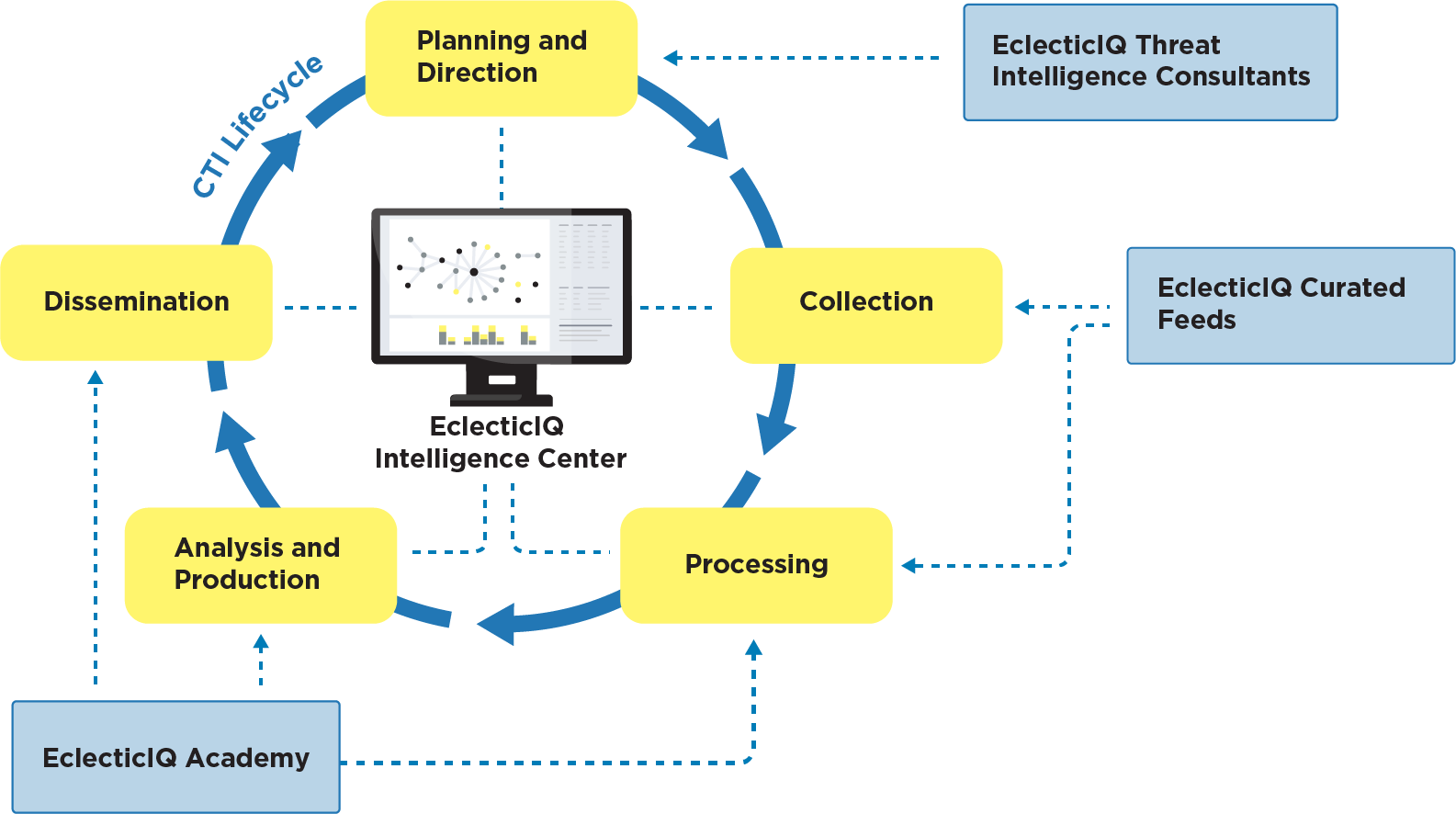 Solution
Overcoming these challenges requires a new approach that allows CTI teams to move faster, stretch farther, and do better.
Moving faster requires analyzing tactics, techniques, and procedures (TTPs) rather than spending endless hours manipulating IOCs. Your analysts need a robust, scalable intelligence management tool that delivers high-fidelity, high-quality threat data from structured and unstructured sources in any format, with automated data transformation and enrichment.
Stretching farther calls for increasing your team members' knowledge and adding specific new skills through training and collaboration with peer organizations. Doing so requires a rich collaborative environment that helps analysts work together, following a CTI lifecycle, to develop and disseminate targeted, timely, and actionable threat intelligence.
Doing better is accomplished by enabling community sharing and collaboration with peers, governments, and industry organizations, while strengthening data governance and compliance by implementing tight security and data retention controls.
Approach
EclecticIQ delivers analyst-centric products and services for CTI teams. Our offerings feature automation, ingestion and threat data processing performance, flexibility, and integrations that your analysts need to succeed
Benefits
With EclecticIQ, CTI teams move faster, stretch farther, and do better to:
Shift from IOCs to TTPs using EclecticIQ's robust, high-fidelity threat data transformation with bi-directional partner integrations
Get ahead of the threat using advanced graph capabilities to visualize complex data; quickly align and and track malicious actors; and, apply workflow functions to work through a CTI lifecycle
Increase CTI team performance through EclecticIQ training and consulting that instill knowledge, skills, best practices, and tradecraft
Jumpstart your CTI practice or augment mainstream feeds with our curated open and commercial sources threat data feeds.
Support collaboration and data sharing internally and externally while protecting data confidentiality, integrity, and availability with governance and security controls
EclecticIQ is trusted by the best in cybersecurity