Cyber Intelligence Europe 2023
February 28 - March 1, 2023 • Conference • Bern, Switzerland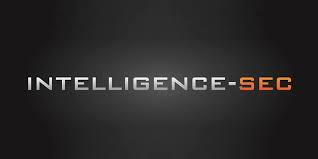 Meet EclecticIQ at Cyber Intelligence Europe 2023
Cyber Intelligence Europe will bring together leading government officials from across Europe to discuss the latest threats being faced in their nation. As well as discussing the latest cyber threats and challenges to government departments the event will also focus on the importance of threat intelligence, new cybercrime trends, digital programs, cyber laws and regulations, European policies and strategies and international cooperation.
Join us for

a presentation and a live demo from the front lines of collaborative threat intelligence sharing.
DAY 1, Feb. 28, 11:10-11:40 am CET. Hear a case study that puts collaborative threat intelligence in the context of the EU Cyber Strategy by Karen Sundermann, VP Government Sector at EclecticIQ.
Why a National CERT established proactive threat intelligence sharing with its government agencies.

How a Threat Intelligence Platform (TIP) enables the National CERT to improve detection and situational awareness.
DAY 2, March 1, 11:10-11:30 am CET. View a live technical demo depicting a "day in the life" of an analyst by Jörg Abraham, Chief Analyst at EclecticIQ.
Which workflows an analyst typically carries out in EclecticIQ TIP, using real-life examples of investigations.

How intelligence is automatically disseminated and shared with SecOps and other stakeholders.
In addition, please come to visit us at our booth for a meeting with our experts to discuss your cyber security challenges and get one-on-one demos.
We hope to see you there.