Cyber Intelligence Europe 2022
March 1-3, 2022 • Conference • Oslo, Norway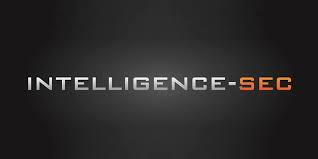 Meet EclecticIQ at Cyber Intelligence Europe 2022
Cyber Intelligence Europe will bring together leading government officials from across Europe to discuss the latest threats being faced in their nation. As well as discussing the latest cyber threats and challenges to government departments the event will also focus on the importance of threat intelligence, new cybercrime trends, digital programs, cyber laws and regulations, European policies and strategies and international cooperation.
Join us for our talks:
DAY 1, 11:10 - 11:40 CET, Mar 2nd: Case Study: National CERT's Collaborative CTI Sharing Community
We will present a best practice case study of a National CERT that has established a collaborative threat intelligence sharing community with its constituents. We position this case study in the wider EU context of threat intelligence sharing and collaboration as driven by the EU Cyber Strategy. Putting threat intelligence augmented SOC operations at the core of the collaborative practice allows for distributed security and trust mechanisms and ensures GDPR compliance.
DAY 2, 10:10 - 10:30 CET, Mar 3rd: Live Technical Demo: Streamlining Threat Intelligence Sharing and Collaboration Using an Advanced Threat Intelligence Platform (TIP)
Discover how a hub-and-spoke TIP architecture enables a collaborative community to share threat intelligence and create high-quality technical data to power a nation's threat detection network.
In addition, do drop by our booth to have a chat.
We hope to see you there.