EclecticIQ Art by Metin Seven
About Metin Seven
Metin Seven grew up with the first generation of 8-bit game consoles and 'home computers', as desktop computers were called in the 1980s. This caused Metin to to fall in love with the magic of the computer screen at a young age.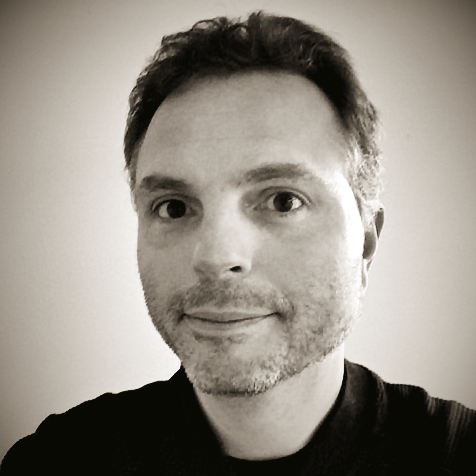 "During my initial visit to the EclecticIQ office in Amsterdam it quickly became clear that I'd be working for a sympathetic, unpretentious company, which fuelled my motivation. While creating the six pixel illustrations, EclecticIQ provided valuable feedback, and it was a pleasure working with them."

After several years of playing games, Metin decided to start designing his own games, becoming one of the first Dutch game designers, because in the late 1980s the Dutch game creation scene was just taking its first steps.

Next to designing games for the Commodore Amiga, MS-DOS and the early versions of Windows, Metin worked as a freelance illustrator, cartoonist and animator for television productions, magazines, newspapers and advertising agencies.

Although Metin's work gradually shifted toward 3D modeling and rendering, his love for pixel art never died, and whenever he gets the chance he gladly returns to the good old pixel craft.

For EclecticIQ, Metin created a number of isometric pixel illustrations, depicting subjects from the digital realm, such as virtual reality gaming and cyber crime.
Stickers for EclecticIQ
Metin created a cyber security theme set of 2D pixel art stickers. We love them.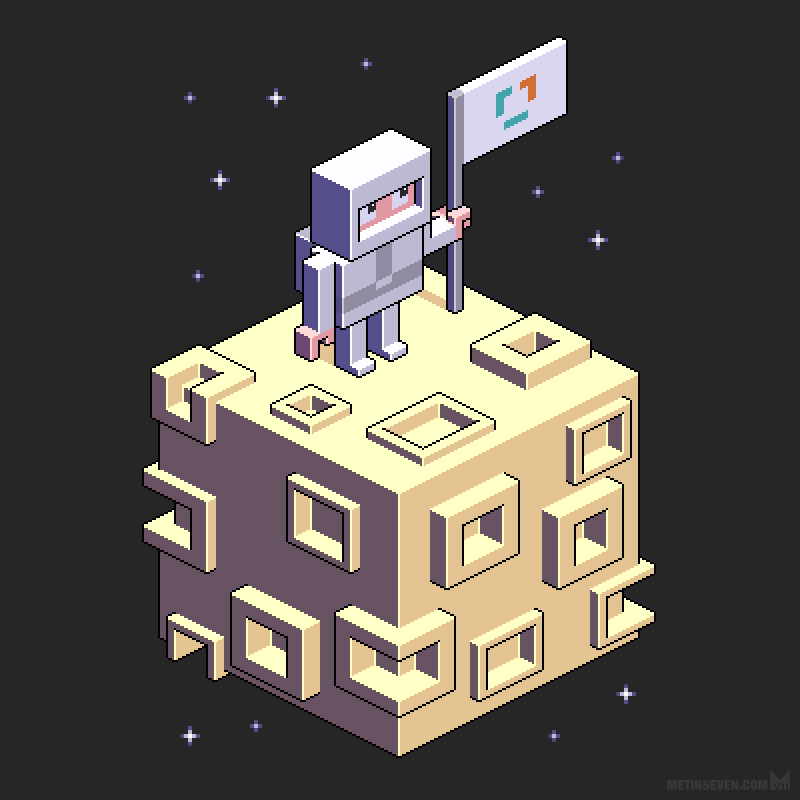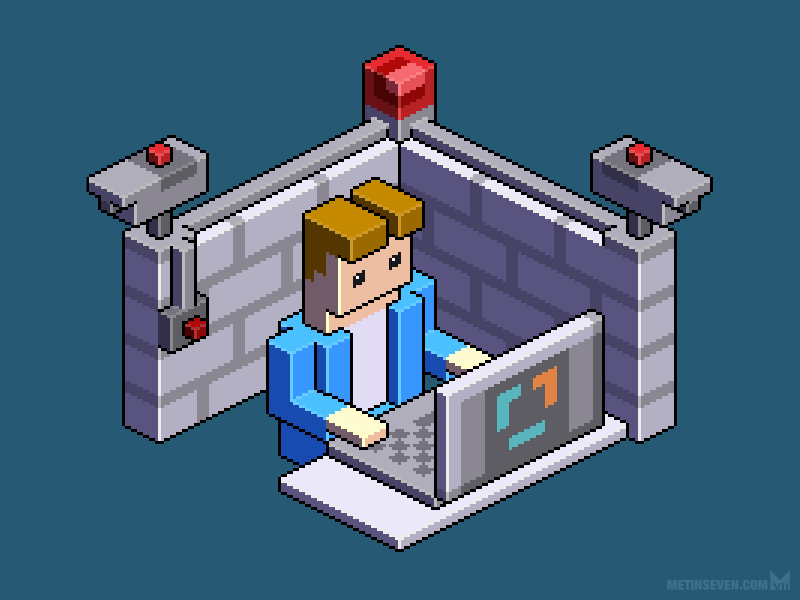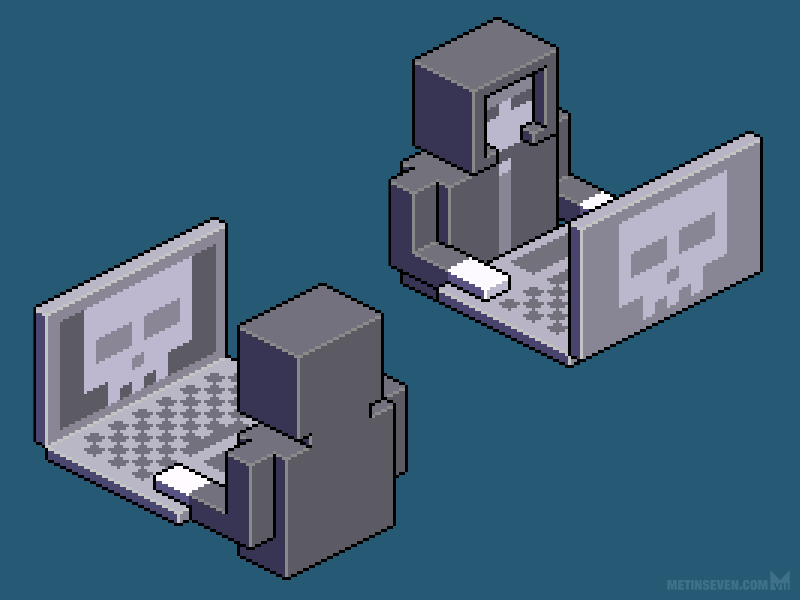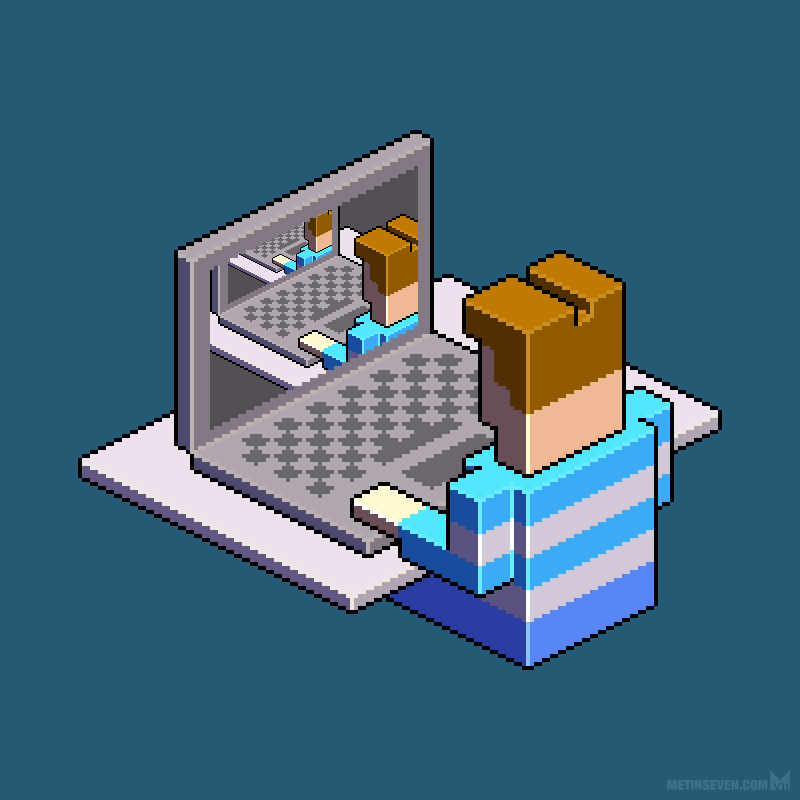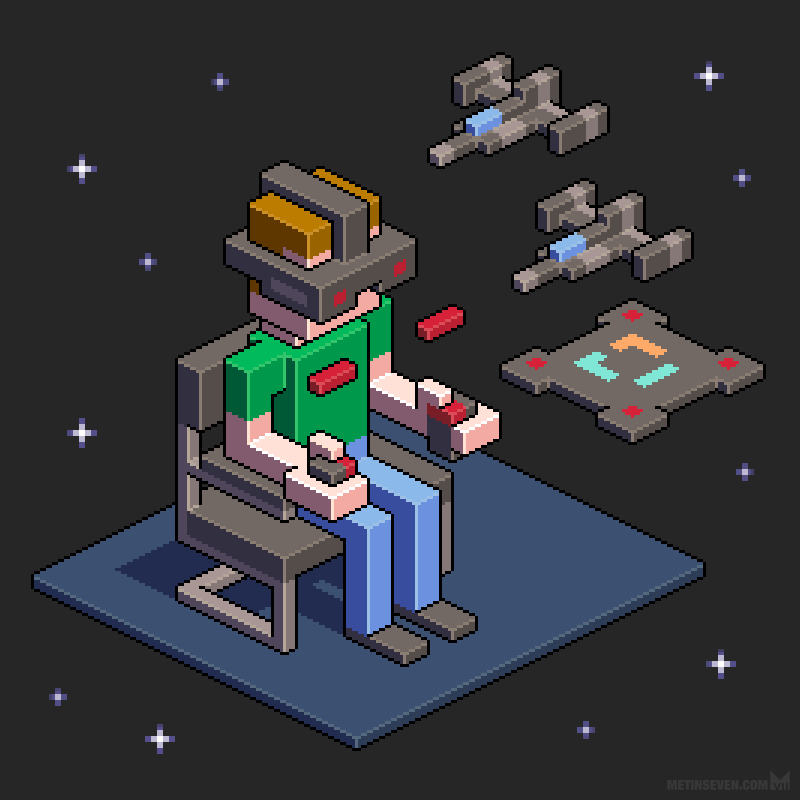 More work?
You can view more work on the Metin Seven portfolio site.